http://www.suncoastnews.com/news/tarpon-couple-taking-alzheimer-s-cruise-for-the-cure/article_12beb88a-f6f7-11e7-a79a-e70d5218de90.html
TARPON SPRINGS — The journey began on Saturday, Epiphany, in Tarpon Springs.
When it concludes, in about a year, Jerry and Jean Coleman, a married Tarpon Springs couple, will have traveled more than 5,500 miles by boat, following a route known as America's Great Loop.
The trip, however, is more than just a bucket list adventure. The Colemans, both past presidents of the Rotary Club of Tarpon Springs, are using it to raise awareness at other Rotary Clubs along the lengthy route about CART — Coins for Alzheimer's Research Trust. CART is a Rotary program that funds cutting-edge research aimed at finding a cure for Alzheimer's disease. Jerry Coleman lost his mother to the devastating neurological disorder last year.
"We are blessed to be able to make this trip of a lifetime and we wanted it to be about more than just us. We wanted it to be about something really meaningful," Jean Coleman wrote in an email. "So many families are challenged with caring for their loved ones through a disease that you wouldn't wish on your worst enemy. If we can't find a cure, this disease has the potential to devastate our current health care system. We see this as a way of being part of the solution and the fact that the boat is named Makin Memories seems wonderfully appropriate."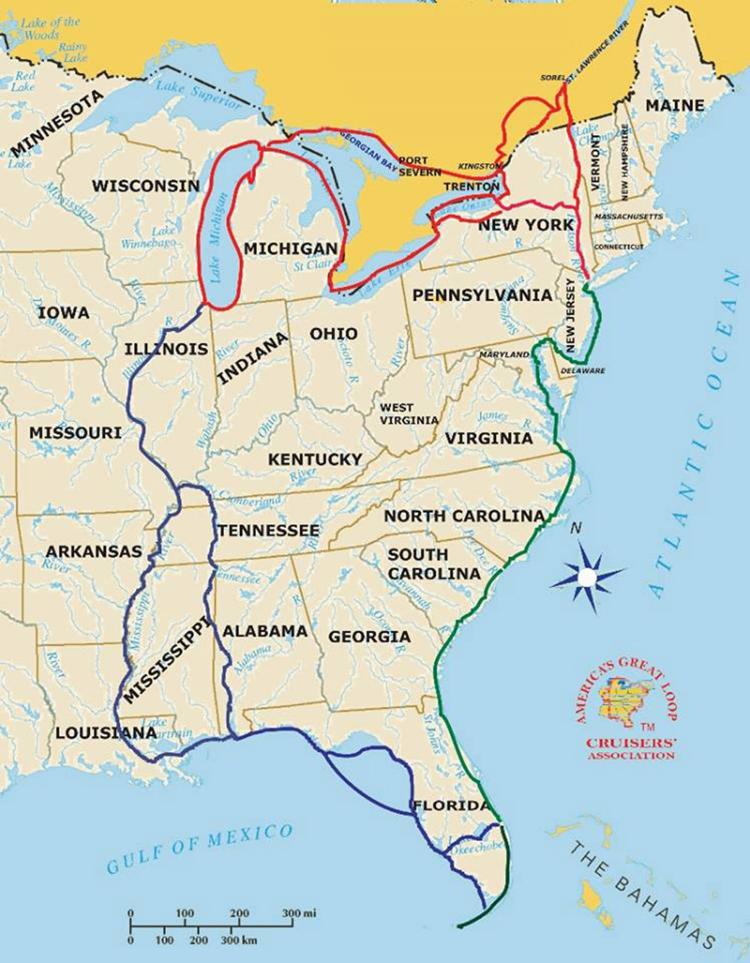 The Colemans, who operate Stillwater Counseling Center, in Tarpon Springs, and are health and fitness counselors who specialize in older people, are making the trip in conjunction with the America's Great Loop Cruisers' Association, a group that includes experienced Great Loop sailors to those ready to embark on their first journey. Aboard their "tiny house that floats" – a 41-foot trawler – they'll take a route that heads south around the Florida Keys and up the Eastern Seaboard before cutting west toward the Great Lakes. The circuit completes itself by heading through the Midwest's river system from Chicago to Mobile, Alabama, before re-entering the Gulf and heading back to the docks of Tarpon Springs.
According to www.cartfund.org, 100 percent of donated funds go toward Alzheimer's disease research and the effort's awarded $5.8 million in 34 grants to recognized U.S. research institutions.